Well we have reluctantly decided to sell "Gadget" due to too much work & not enough fishing. I did however need to repay a fishing favour first - Good mate "Tumby" Tom come over from SA to see if we could get him a barra over the metre and his first Aussie bass


Headed to Awonga last Sunday arvo, booked into our cabin at Lake Awonga Gateway Lodge - on the water at 7pm - 113cm Barra at 7.19 pm Mission accomplished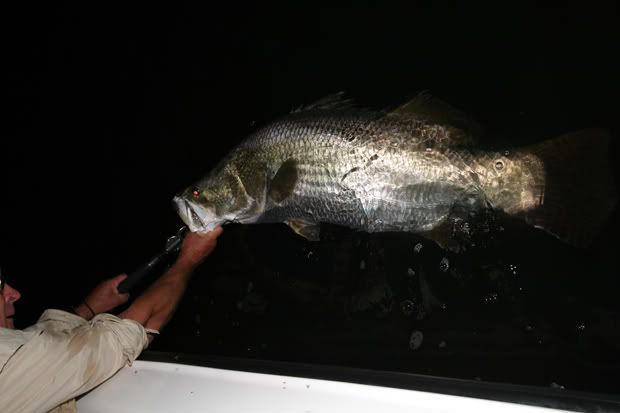 After a few photos Tom sent her on her way


Fifteen minutes later I followed up with a 108cm - then it back to the cabin for a Bundy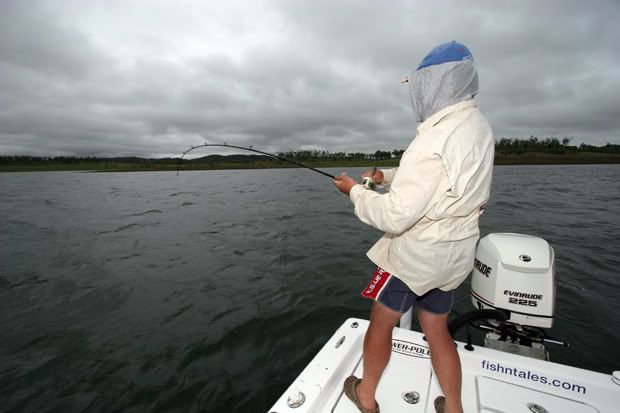 Since we caught the first couple trolling - we thought we should have a go at casting some slick rigs to keep the anti-trollers at bay


Happy Tom


At 110 cm - not a bad barra casting in the daytime


Brag Matting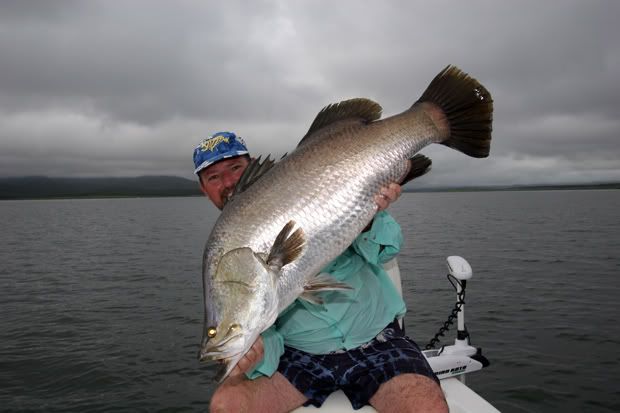 My personal best casting - 108cm


Also got a few smaller ones - between 85cm & 93cm




Finished up with 16 Barra over 85cm - 6 over a metre between 103cm - 113cm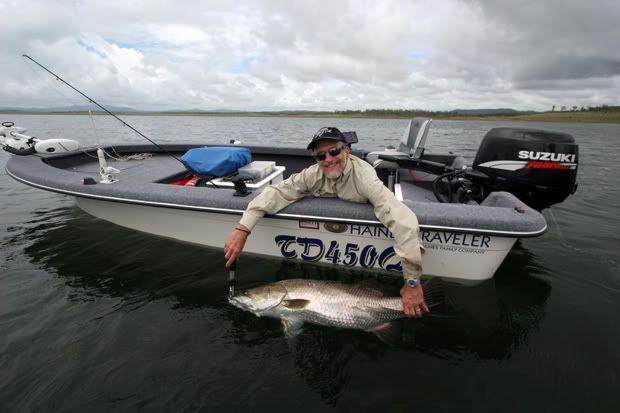 Warren Steptoe also joined us for 2 days to do a boat test on the Skeeter for Modern Fishing - and managed this 110cm in between


After 3 days of great barra fishing we headed over to Cania to get a few bass - Toms first going 48cm !




Ended up with 18 bass in 2 sessions - half on top water poppers in the morning. Average size was around 40cm - although a little leaner than our Lenthalls fish.

All in all a great week with top company - Not a bad final voyage for "Gadget"


Too many fish - Too little time - Scotto
Click on one of the links below to view the full article.